Venue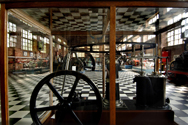 The venue where the conference will take place is the Thermo-technical Institute of the KU Leuven.
The Thermo-technical Institute is the Virtual Museum of Historical Engines at the KU Leuven, featuring a unique collection of steam, diesel, jet and several 1935-1945 airplane piston engines. The Thermo-technical Institute and the auditorium next to it will house the conference; session breaks and lunches will be held here as well.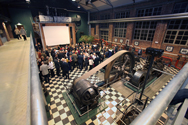 Aula van de Tweede Hoofdwet
Thermotechnisch Instituut
Kasteelpark Arenberg 41
3001 Heverlee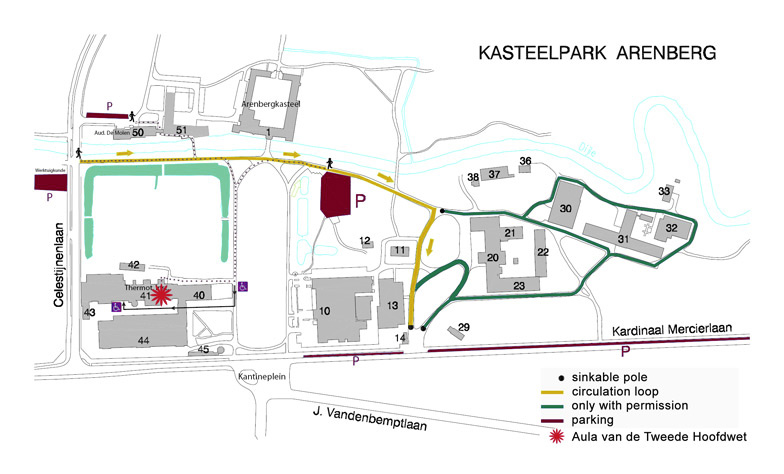 How to get to the venue
From the train station
If you arrive by train at the train station of Leuven, take bus nr 2 or 616 (faster) to Heverlee. Get off at "Kantineplein". "Kasteelpark" is right in front of you. If you arrive at the station of Heverlee, walk along the Sint-Lambertusstraat to the church and follow the Jules Vandenbemptlaan to Kantineplein.
By car
Coming from Germany via Liège (Luik) over the E40, take the E314/A2 in Leuven direction Hasselt and keep right. Take the first exit (nr. 15) and turn right at the 3rd traffic light. Straight after crossing the river, turn left to enter "Kasteelpark". The same exit (nr. 15) on the E314/A2 can be reached coming from Germany through Aachen and The Netherlands through Eindhoven. Coming from The Netherlands over Antwerp, Mechelen and Brussels on the A16/E19, join the E40 direction Liège (Luik) in Brussels. Near Leuven, continue on the E314/A2 direction Hasselt and take the first exit right (nr. 15).